Welcome
---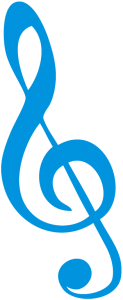 Welcome to the Joy of Music Studio!
Are you looking for a way to bring music into your home? Do you want your child to gain skills that will carry him/ her into adult hood? Are you an adult hoping to revisit an instrument you haven't tried since you were a child? Are you a Mom, Dad, or Grandparent looking for a bonding experience for you and your child/grandchild? I can help!
Why Joy of Music Studio?
1. I am a qualified instructor with over 15 years teaching AND performing experience.
2. Quality programs – you choose what's right for you and your family, whether it's private instruction in voice or piano, or Kindermusik for the younger ones!
3. Reasonable rates.
4. I am a fun, energetic teacher that makes the learning of skills and the enjoyment of music my priority – I plan my lessons around YOUR goals, not my own!